Image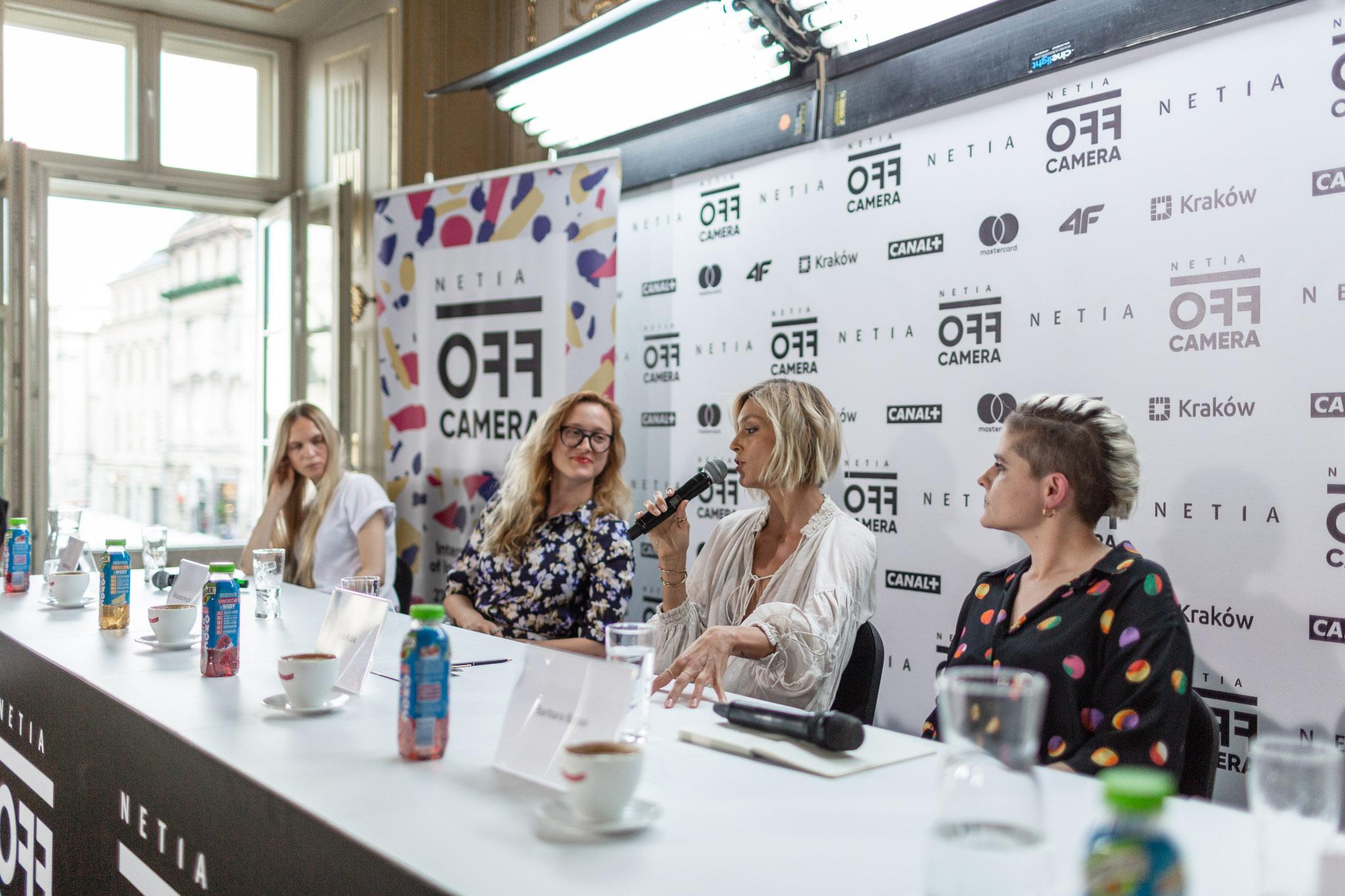 Where are we supposed to talk about sex, if we're not supposed to talk about it neither at the family table nor at school? Through her campaign #sexedpl, Anja Rubik tries to show how to care about safety and health, teaches tolerance and frees society from shame and false prudence. In this section of OFF CAMERA, called SEXEDPL, a discussion was held with Anja Rubik, experts and the author or the first Polish erotic graphic novel 'Being' – Aleksandra Hirszfeld.
The campaign #SEXEDPL is a collection of 14 video shorts in which Polish celebrities tell about their experiences, explain various problems and break stereotypes. Amongst them is Monika Brodka who talks about conscious consent for sex, Robert Biedroń tells about his mother waving the rainbow flag, and Mary Komasa tells about her visit to the gynecologist.  The form of short films is an easy and efficient way to simultaneously tell an important story and reach the wider audience. 'Film is the best way to talk about sexual education.' – explains Anja Rubik, who initiated the campaign. 'Films, and films only, help us build a type of empathy towards people who live different lives and have problems other than we do. I wanted Polish celebrities to talk about their experiences in a personal way and to show that sexual education doesn't have to be boring or shameful.'
The campaign is light and unpretentious. The serious topic is approached with wit and light narrative. While watching the video we have the feeling of an intimate contact with the person speaking in it. Almost like a conversation, exchange of experiences. Instead of talking heads trying to convince the audience how they should live, we get real life stories experienced by many Polish women and men. The campaign makes major topics and forbidden words leave the taboo zone. We don't have to lower our voice and whisper about them. The context of the #SEXEDPL campaign isn't as colorful as it seems, even in light of growing pride and hope for a better future. 'Every day 4 people in Poland become infected with HIV.' – said Anja during the meeting.
The campaign is not the only action aimed at changing the sexual consciousness of Poles. During the debate, the subject of Aleksandra Hirszfeld's graphic novel was discussed. 'Being' is a novel which consists of seven stories about fighting heteronormative narration, cultural imaginations of the female sexuality and getting rid of one's shame. It's a story on how to draw great pleasure from sex. 'Our erotic comic was under development for three years.' – said the author, Aleksandra – 'We wanted to fill this void on the market very bad. I wrote the comic together with Agata Nowicka, the illustrator. The idea was based on our common friendship. Until now, there was no erotic graphic novel on the Polish market which showed the female perspective. The concept was ready within three hours. On the very same day, we decided with whom we'd like to cooperate.'
Wanting to reclaim and liberate our sexuality, we should be radically firm, brave, and concrete. This is what the team standing behind #SEXEDPL teaches us, this is what the girls behind 'Being' show us. In the end, everything seems to more interesting, liberated and explained in the world apart from fear and conformity. 'Some people fear to admit they're feminists.' – said Anja – 'And feminism means equal rights. We want women to have the same choice just as men do'. And that's why we should keep on discussing these choices, sex, our health and equality as often as we can.
Julia Smoleń, Zofia Wierzcholska